Dancing together for over 50 years
At Maidstone Dance Studios we pride ourselves on running a family orientated dance school, with 2 purpose built dance studios in the centre of Maidstone and four additional branch schools in neighbouring areas, all of which provide full dance training for children aged 2 and a half upwards.
About
View Classes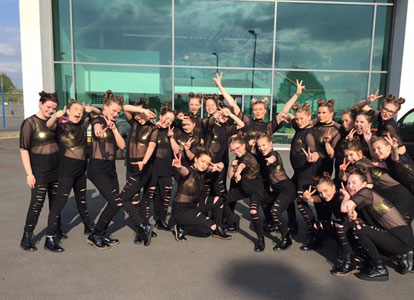 Why Choose Us
If you're looking for a caring and family-orientated dance school, you've come to the right place! Our fully qualified teachers strive to ensure that every student realises their potential.
At Maidstone Dance Studios we are like one big family, and whether you love ballet or tap, like to dance as an after-school hobby, or you want to take your dancing to a more professional level, we provide the training and the experience to make it happen! As well as fully professional dance training, you have the chance to make new friends, learn new skills and most of all, have fun!
News & Events
Spooky Halloween classes at MDS 👻
We had such a fun Halloween week at MDS with lots of dressing up and...
Read more
Acro classes off to a great start
On Saturday 2nd November 2019 Maidstone Dance Studios offered a trial Acro classes for interested...
Read more
Key Dates
Term 1 Commences

Thursday 5th September - Saturday 7th December

Half Term

Sunday 20th October - Sunday 27th October

Christmas Holiday's

Sunday 8th January - Sunday 5th January

Term 2 Commences

Monday 6th January - Saturday 28th March

Half Term

Sunday 16th February - Sunday 23rd February

Easter Holiday's

Sunday 29th March - Sunday 19th April
Do you enjoy dancing?
We would love you to join our team.
Get in touch